Where to go for paddleboard lessons in Brighton?
You're planning a trip to Brighton soon and you're keen to try out paddleboarding. The good news is there are dozens of local companies offering it. However, you won't want to waste your time and money on a bad experience. Here's our top guide for choosing the best company for paddle board lessons in Brighton.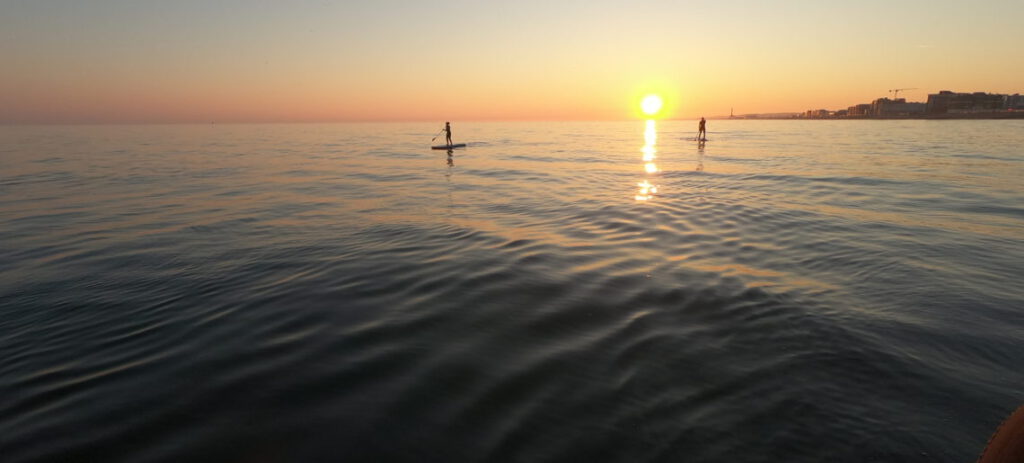 Paddle Board Lesson Enquiry Form
Where to book paddle board lessons in Brighton
Central Brighton location
Sea views of Brighton's landmarks
Very popular in summer
BSUPA qualified instructors
From £45pp
A river paddling experience
Perfect to escape busy Brighton
Short drive / train from Brighton
BSUPA qualified instructors
From £25pp
Amazing beginner location
BSUPA qualified instructors
Waist deep water
Hove location ( easier to park )
From £55pp
Private lessons:
For private lessons feel free to contact me on Instagram ( @brighton_paddler ) to see if I have any availability.
Why take paddle board lessons in Brighton?
It may not be the first thing that springs to mind when you think of a sport, but stand-up paddleboarding is a great way to stay fit and healthy. The benefits of paddleboarding are many, and it's one of the best sports for keeping in shape. But before you head out onto the water alone, it's important to know what you're doing.
Here are some reasons why we recommend taking paddle board lessons in Brighton before hitting the water:
It's safer
Whether you're new to paddleboarding or have years of experience, accidents can happen at any time. Taking a lesson ensures that you know how to stay safe on the water. You'll learn about the right gear for different weather conditions, how to read the water, and what to do if you fall in.
You'll pick up better technique
Paddleboarding is easy – it's just like walking on water! However, there's a huge difference between paddling around slowly and actually going somewhere fast. If you want to get anywhere in less than an hour, it pays to learn what you're doing from an expert.
You'll get fit faster
Paddleboarding is great for getting into shape – but only if you do it properly. If you're using bad technique or have poor posture then you may actually end up with an injury. To avoid the risk of injury a paddle board lesson will help show you the proper technique.
See the sites from the water!
You can take paddle board lessons in a lot of places across the UK but Brighton has something special about it. On a busy summers day getting on the water and escaping the crowds is a great feeling, you'll also get a different perspective of Brighton's amazing city scape.
What about if I just want to hire paddle boards in Brighton
If you've already had lessons and feel confident enough to go out on the water yourself please take a look at out page covering where to hire paddle boards in Brighton.